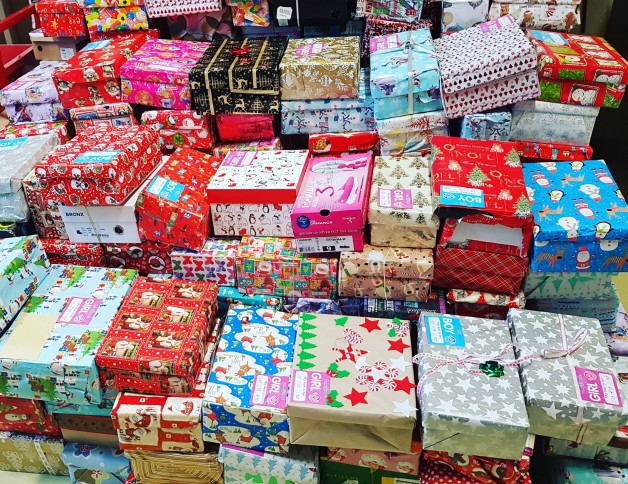 Pupils from St. Mary's have been handing over shoe boxes full of toys and gifts as part of Operation Christmas Child over the last few weeks.
Shoe boxes have been piling high thanks to the effort of generous school children in St Mary's, who have been working hard to ensure that less fortunate children have a present to open this Christmas.
Many thanks to all the families who graciously donated a Christmas box this year. Thank you for your support and generosity.