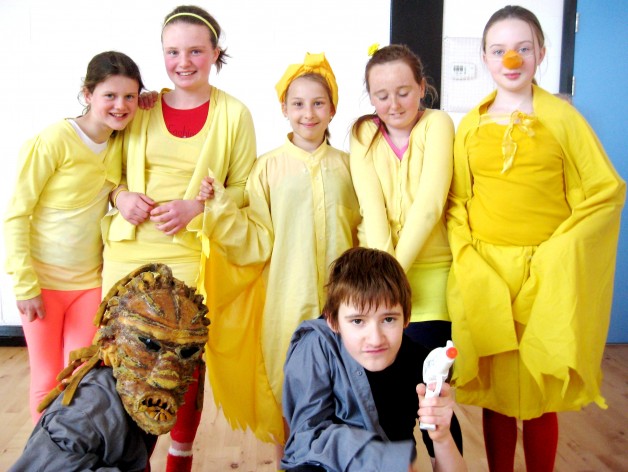 Written by Caoimhe Kelly
On the 8th of May, Miss Hogan's 5th class did a show for 3rd to 6th class called 'Lights, Camera, Fifth Class!'.
This show included 'Charlie and the Chocolate Factory', 'Mrs Maguire's Cookery Class' (written by Catherine), 'The Frog Prince', 'News Report' (written by Tara), and 'Celebrity Chickens'.
We used 5 minute cuts from each of these plays and put on a great show. We had a fantastic time preparing and performing and we hope all who watched enjoyed it too!
The Cast!
'Charlie and the Chocolate Factory'
Ruth, Amber, Conor D, Jamie, Jack H, Eimear F, Caoimhe
'Mrs Maguire's Cookery Class'
Rebecca, Ciara B, Stacy, Eimear
'The Frog Prince'
Ben, Eva, Tara, Niamh, Caitlin, Caoimhe, Colm, James
'News Report'
Aleena, Ava (Tara filled in on the day), Joseph
'Celebrity Chickens'
Miriam, Dearbhail, Tammy, Catherine Ciara M, Rory, Ciarán