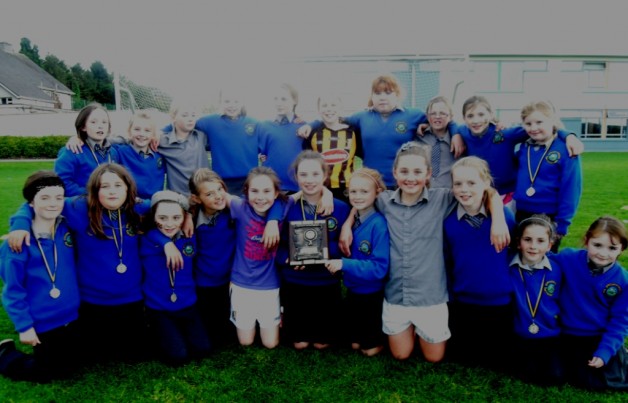 Written by Róisín O' Keeffe and Michelle Donnelly
Last Sunday, Sunday 29th of September, U-10 Thomastown camogie team won their blitz in Danesfort. We played four matches and won them all. In every match, we kept the other teams scoreless. We were going for  three-in-a-row and we achieved it!
We had four different captains; Alicia Minogue captained the first match, Una Donnelly captained the second, Michelle Donnelly captained the third and Róisín O' Keeffe captained the fourth. Alicia Minogue and Orla O' Keeffe were our great goalies! Una, Michelle, Ellen, Kia Davis, Róisín Moran and Sinéad were our fantastic backs. Róisín O' Keeffe and Sarah Barcoe were mids (our support). Laurn, Dearbhaile O' Reilly, Hannah Monks, Áine Kirwan, Amy Walsh, Alicia and Orla were our brilliant forwards.
Hopefully next year we'll get the four-in-a-row!!!!