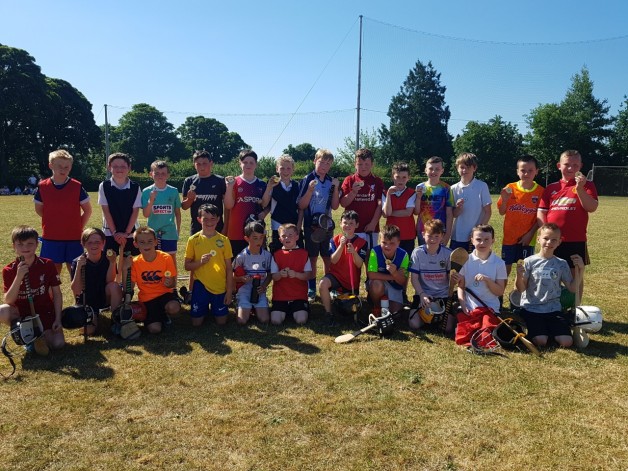 (written by Richard Forristal and Roman Connolly)
The hurling league final commenced at 9:45am with a thrilling start from Ciarán Coone's team getting lots of great chances, some ending up as goals. Óisín's team get the first goal with the ball hit down to the forwards but the goalkeeper, Colin O' Neill, controlling the ball on his hurl and Roman Connolly coming in and whalloping the ball into the back of the net. For the remainder of the first half, Ciarán got his goals and óisín got a few also. Then at halftime, Warren Russel came off for Richard Forristal and James O' Reilly came on the Ben Nevin.
Óisín's team were dominant for most of the second half, but Ciarán's team still had signs of life and got a few scores, however not as many as the first half as a result of Óisín's army of defenders. Ciarán's team were losing hope due to the impressive performance of Robbie Barron, Óisín Farrell, Ben Nevin, Tadgh McMahon, and Shane Fennelly. When the full time whistle finally blew, everyone was exhausted. First Ciarán's team got silver medals from Mr Reid. Then Óisín's team were presented with gold medals. Ciarán's team were heartbroken but Óisín's team enjoyed the victory. Well done to all who took part in the lunchtime leagues and in this classic hurling final.