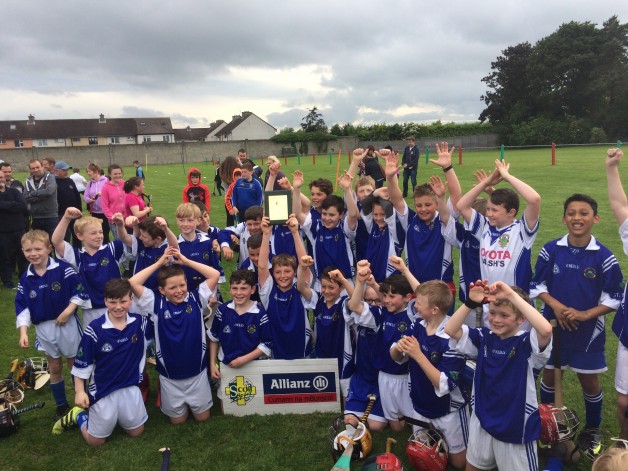 The St. Mary's under 11 team beat Clara in the final of the Roinn A hurling league on Wednesday, June 14th at Larchfield.
After a long season in which the boys went undefeated, they took home the cup in style with a strong win over a very fine Clara team. 
Congratulations to all the boys and a huge thank you to all the parents and teachers who supported them throughout the year.